Ooh La La Beauty Spa, Inc….
Where Beauty & Relaxation Find Harmony.
At Ooh La La Beauty Spa, Inc. you will find caring skin therapists who want to see the results of better skin, better health and your own glowing beauty to shine through.  We perform Facials, Light Massage, Back Treatments, Microdermabrasion, Hydradermabrasion (Hydra Facial), Anti-Aging Light Therapy, Waxing and much more!  Give us a call and see how we can help you.
Facials may include a deeply relaxing hand, arm, neck and shoulder massage, penetrating hot towels, aromatherapy, cleanse, extractions, professional grade exfoliation, mask and moisture to match your skin type.
MicrodermAbrasion is a professional grade mechanical exfoliation with suction to remove dead skin cells which remain attached until properly exfoliated. This process lifts away dull skin and circulates blood flow to boost collagen and leave you with a glow the very first treatment. Recommended series of 6 treatments.
The Hydra Facial is a serum-based resurfacing system. There is an assortment of serums consisting of AHA/BHA acids, antioxidants, peptides and super hydrating hyaluronic acid. The serums used during the facial depend on skin type and conditions. The procedure consists of a gentle chemical peel. Skin is hydrated throughout the facial with water infused with antioxidants and vitamins dispensed from a wand connected to the hydradermabrasion system. Each step in the facial uses a different tip attached to the wand. The tips are placed directly on the skin's surface. Manual extractions are not performed, the hydradermabrasion system does the work while the technician twists the wand to extract. There is a vacuum motion from the wand that is used throughout the facial. End result is smooth, glowing, clean & visibly hydrated skin.
Red Light Therapy is a soothing relaxing warmth placed above your face to tighten skin, boost collagen and dramatically lighten hyperpigmentation. LED Red Light Therapy was discovered by NASA as a healing vehicle while in space. We also provide Blue Light Therapy which helps clear up acne.
Blissful Back Treatment is a service you will never forget. Your back will be cleansed, exfoliated with delightful smelling sugar scrubs, lightly massaged and moisturized for those hard to reach areas. We also recommend extractions and acne treatment for those hard to reach areas. This treatment will definitely put you to sleep.
Scalp Massage is so beneficial for  stress headaches and general wellness.  We use a detoxifying scalp massage oil for added health benefit and preparing the scalp for proper hair growth.
Paraffin Wax treatment for your hands will leave them soft and supple showing less signs of aging. Especially beneficial for people with rheumatoid arthritis.
Pain-Free Waxing Services are accomplished by using a natural honey wax along with extra-soothing skincare products upon completion.
Makeup Application is done to your needs and preferences. Classically applied makeup for your day or evening look. This is truly an artwork.
Meet your Technician:
Ooh La La Beauty Spa, Inc. was developed from a love of helping others to achieve their best.  My desire is to care for and relax my clients.  I specialize in acne and clogged pores, as well as anti-aging. Based on the foundation that stress causes damage to skin as well as our bodies, I love to massage face, neck, shoulders, hands, arms and scalp to promote relaxation and well being.  You will definitely feel my passion for each and every client. –Victoria ~Esthetician & Nutritionist~
*Victoria is available for spa business consulting and bookkeeping.  Please contact her via the "Contact Us" tab or email oohlalabeautyspa1@gmail.com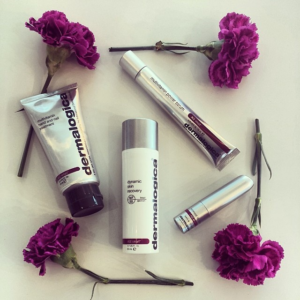 We use world renowned products by Dermalogica, Murad and Skin Script Rx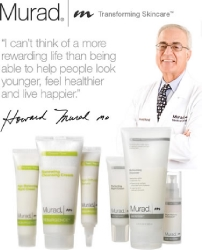 Now Providing Venus Freeze Body Sculpting and Wrinkle Reduction!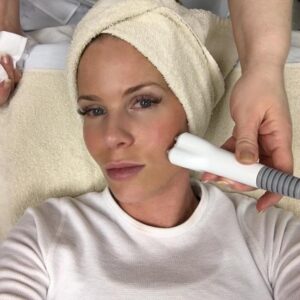 Click below to view
---
Ooh La La Beauty Spa, Inc.
Burbank, IL 60459
708-214-3094
Oohlalabeautyspa1@gmail.com
yelp reviews: https://www.yelp.ca/biz/ooh-la-la-beauty-spa-chicago-2